Halt and Catch Fire Wiki is a collaborative community wiki designed for the fans of AMC's Halt and Catch Fire. We always welcome your contribution to the wiki, but just be sure to read the rules before posting (assuming you're inexperienced). Together we will work to expand and promote the wiki into a valuable information encyclopedia for Halt and Catch Fire!
---


What is the future for Cardiff Electric now?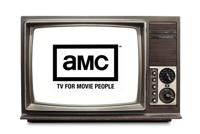 Season 1 of AMC's Halt and Catch Fire premieres on June 1, 2014. The pilot was made available online for streaming on AMC's Tumblr page beginning May 19, 2014, and is the first TV series to premiere on Tumblr.
Loading RSS data...